QuickBird satellite image of Surabaya, Indonesia's second-largest city, and the capital of the province of East Java. It is located on the northern shore of eastern Java at the mouth of the Mas River and the side of Madura Strait. Surabaya derives its name from the words sura (shark) and buaya (crocodile), which have been told in local myth fighting each other in order to gain the title "the strongest and most powerful animal in the area."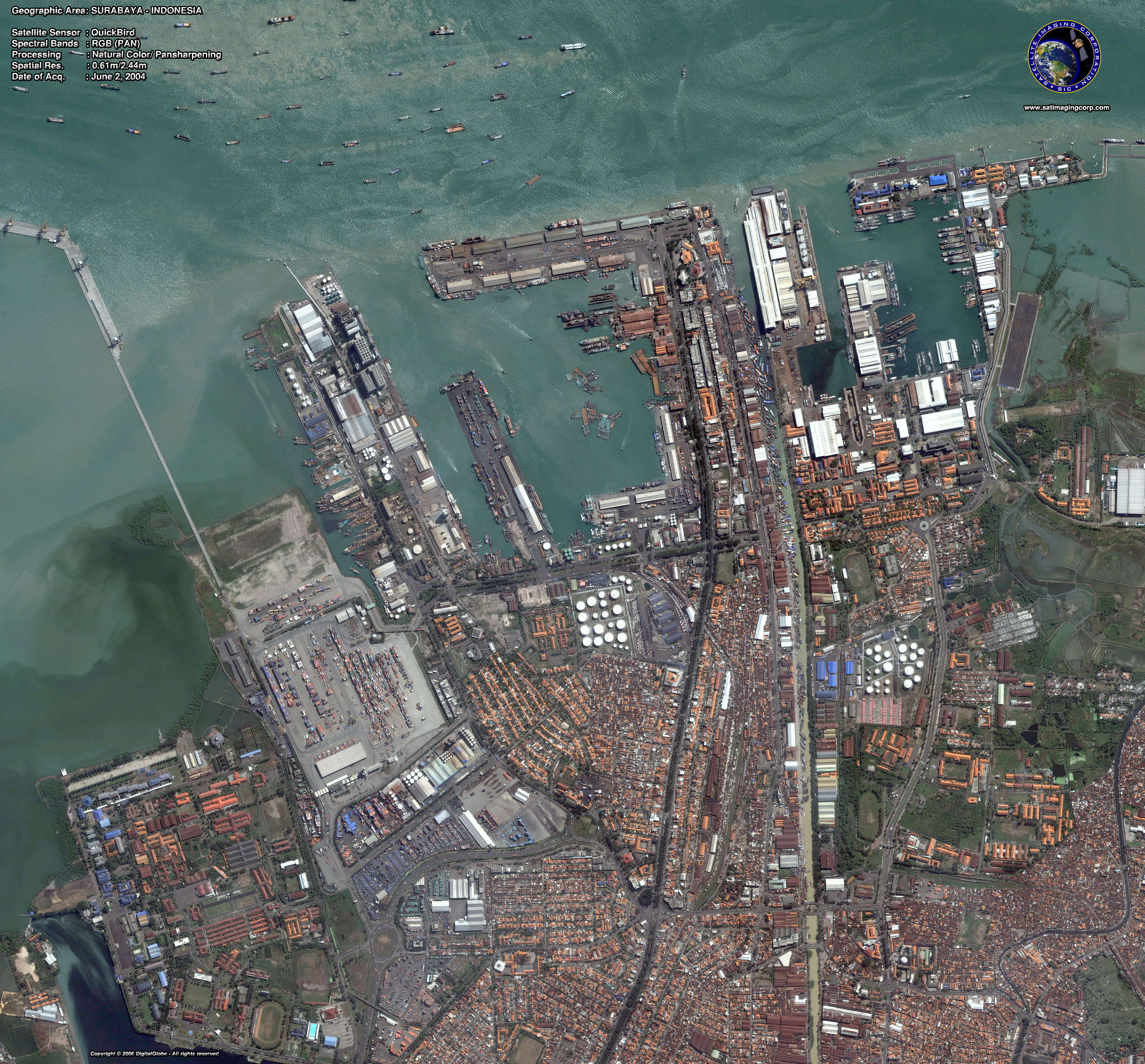 Image Copyright © DigitalGlobe – All rights reserved.
The city was re-occupied by the Dutch in 1947. Because of prolonged international pressure, the Dutch agreed to transfer the sovereignty of its colony in August 1949. Surabaya was ultimately incorporated into Indonesia in December 1949 and rebuilt. The city is now one of the busiest ports in the country. Its principal exports include sugar, tobacco and coffee. It has a large shipyard, and numerous specialized naval schools.
As the main seaport and commercial center in the eastern region of Indonesia, Surabaya has become one of the largest cities in Southeast Asia. Today, Surabaya's population is around three million, and the surrounding metropolitan area houses at least 5 million. The areas surrounding Surabaya include Lamongan to the northwest, Gresik to the west, Bangkalan to the northeast, Sidoarjo to the south, and Mojokerto and Jombang to the southwest.