Indian Space Research Organization (ISRO) successfully launched the Oceansat-2 and six nano-satellites into a 720 km. intended Sun Synchronous Polar Orbit (SSPO) on September 23, 2009.
Oceansat-2 satellite will help identify potential fishing zones, monitor the ocean, climate studies and provide inputs for weather forecasting.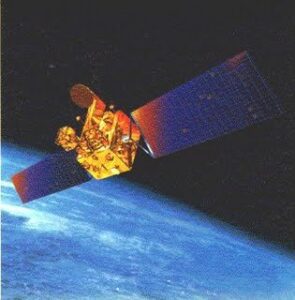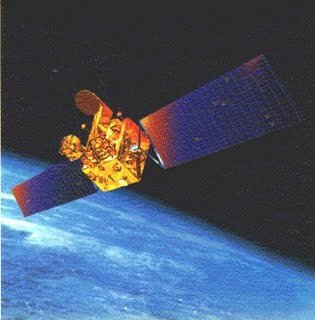 Image Credit: Indian Space Research Organization (ISRO)
Six nano satellites were riding on the the back of Oceansat-2; Rubin 9.1 and Rubin 9.2 nano satellites from Germany, the four Cubesats lined up for the mission on board India's workhorse rocket Polar Satellite Launch Vehicle are: Beesat, built by Technical University Berlin, UWE-2 (University of Wuerzburg Germany), ITU-pSat (Istanbul Technical University Turkey) and SwissCube-1 (Ecole Polytechnique Federal de Lausanne, Switzerland.
RUBIN-9 weighing 8kg. each will primarily be used for the Automatic Identification System (AIS) for Maritime applications.
CUBESATs are educational satellites from European universities, each weighing around one kg. and developed to perform technology demonstration in space.
Oceansat-2 will carry an OCM (Ocean Colour Monitor) and a Ku-band pencil beam Scatterometer. In addition, it will carry Radio Occultation Sounder for Atomospheric studies (ROSA), developed by the Italian Space Agency (ASI). The Scatterometer has a ground resolution of 50km x 50km is expected to provide accurate information on wind speed and direction. The eight-band OCM with 360 metres spatial resolution and a swath of 1,420 km will provide information about the same area every two days.
More Technical data on Oceansat-2
The designed life span of Oceansat-2 will be five years but the actual usage may go beyond that as happened with Oceansat-1, which was launched in 1999.
Satellite Images for Oceans and Coastal zones

Satellite images from high resolution satellite sensors and moderate resolution sensors can provide researchers and scientists with data for assessment and analysis water temperature, salinity, phytoplankton, hydrology, shoreline changes, bathymetry, soil moisture and potential threats to our coasts. Assessments and predictive capabilities through satellite imagery from satellite sensors incorporated with GIS mapping are needed to predict onset of events that may significantly affect human health, critical wetlands and ecosystems, and economic development.
About Satellite Imaging Corporation:
Satellite Imaging Corporation (SIC), a privately held technology company, provides global satellite imaging and processing services for a number of industries, including oil and gas, mining, cadastre, tax mapping, construction, environmental, forestry and agriculture.
The company specializes in mono and stereo satellite imaging technology producing seamless orthorectified Satellite Imaging mosaics DEM's and 3D terrain models for many industries using CAD and GIS applications including, flight simulations, terrain modeling, engineering and construction using high and medium resolution mono and stereo satellite image data.
Website: www.satimagingcorp.com