WorldView-2 was launched successfully on October 8, 2009 11:52 am at Vandenberg Air Force Base, California, U.S.A. Worldview-2 is the first 8-band multispectral satellite sensor commercially available. Operating at an altitude of 770 kilometers, WorldView-2 will provide half-meter panchromatic resolution and 2.0 meter multispectral resolution for non-US Government customers.
To watch launch go here.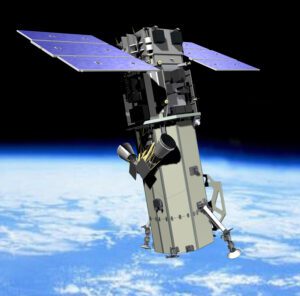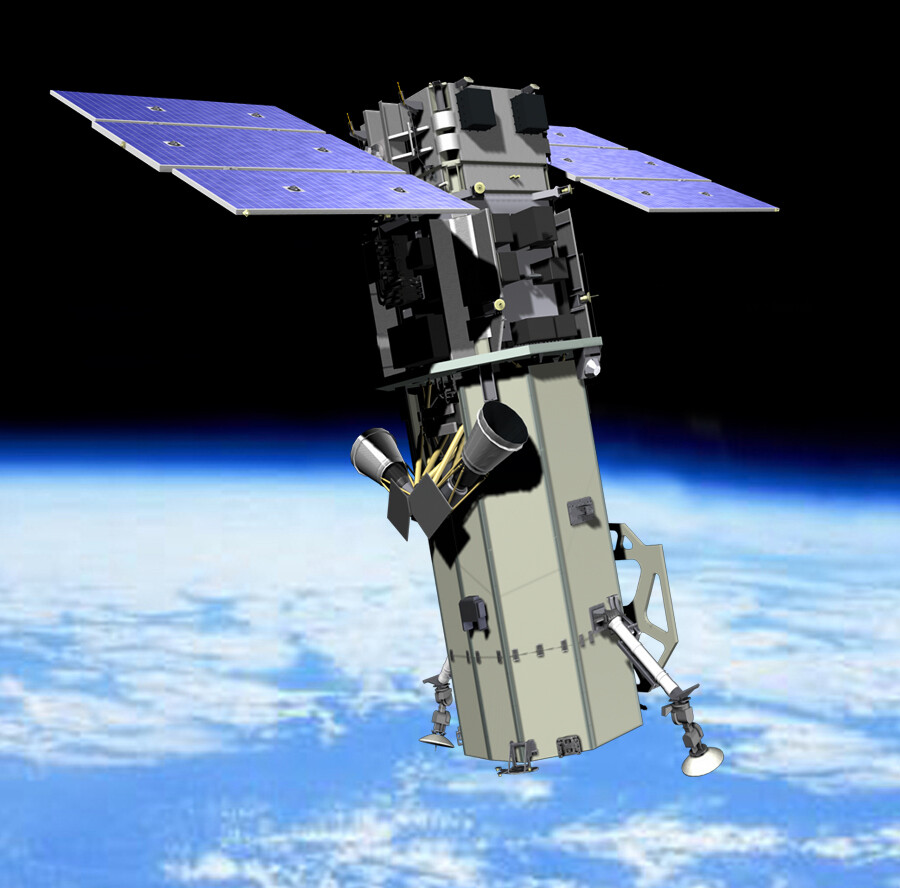 Image Credit: DigitalGlobe
WorldView-2 will have an average revisit time of a day and will be capable of collecting up to 975,000 square kilometers (376,450 square miles) per day, doubling the DigitalGlobe collection capacity. The WorldView-2 system, offering unsurpassed accuracy, agility, capacity and spectral diversity will provide high resolution satellite imagery of 0.5 meters.
Worldview-2 will provide highly detailed imagery for precise map creation, change detection and in-depth image analysis and will have the ability to perform precise change detection, mapping and analysis at unprecedented resolutions in multispectral imagery.
Worldview-2 imagery will allow the creation of accurate maps in remote areas, maximizing the utility of whatever resources are available.
Frequent revisits increase image collection opportunities, enhance change detection applications and enable accurate map updates.
To view Worldview-2 specifications click here.
DigitalGlobe currently operates the QuickBird satellite launched in October 2001, which can collect panchromatic images with 0.61-meter resolution and multispectral (BGRN) images with 2.44-meter resolution at Nadir. It is expected to operate until 2009. DigitalGlobe further operates the WorldView-1 high-capacity, panchromatic imaging system launched on September 18, 2008 providing Mono and Stereo half-meter resolution imagery to the Geospatial Industry. Operating at an altitude of 496 kilometers, WorldView-1 has an average revisit time of 1.7 days and is capable of collecting up to 750,000 square kilometers (290,000 square miles) per day of halfmeter imagery. The satellite also is equipped with state-of-the-art geo-location accuracy of <2m without GCP's while with one (1) or two (2) GCP's the geospatial position accuracy can be improved to <1m and further exhibits stunning agility with rapid targeting and efficient in-track stereo collection.
About Satellite Imaging Corporation:
About Satellite Imaging Corporation:
Satellite Imaging Corporation (SIC), a privately held technology company, provides global satellite imaging and processing services for a number of industries, including oil and gas, mining, cadastre, tax mapping, construction, environmental, forestry and agriculture.
The company specializes in mono and stereo satellite imaging technology producing seamless orthorectified Satellite Imaging mosaics DEM's and 3D terrain models for many industries using CAD and GIS applications including, flight simulations, terrain modeling, engineering and construction using high and medium resolution mono and stereo satellite image data such as GeoEye-1, Worldview-1, QuickBird and IKONOS.
Website: http://www.satimagingcorp.com