Artist sketch of GeoEye's next-generation, high-resolution Earth-imaging satellite, GeoEye-2 orbiting above the earth. GeoEye selected Lockheed Martin Space Systems Company to build GeoEye-2, which is expected to launch in late 2012. Once launched, the satellite will provide the world's highest resolution and most accurate color imagery to government and commercial customers.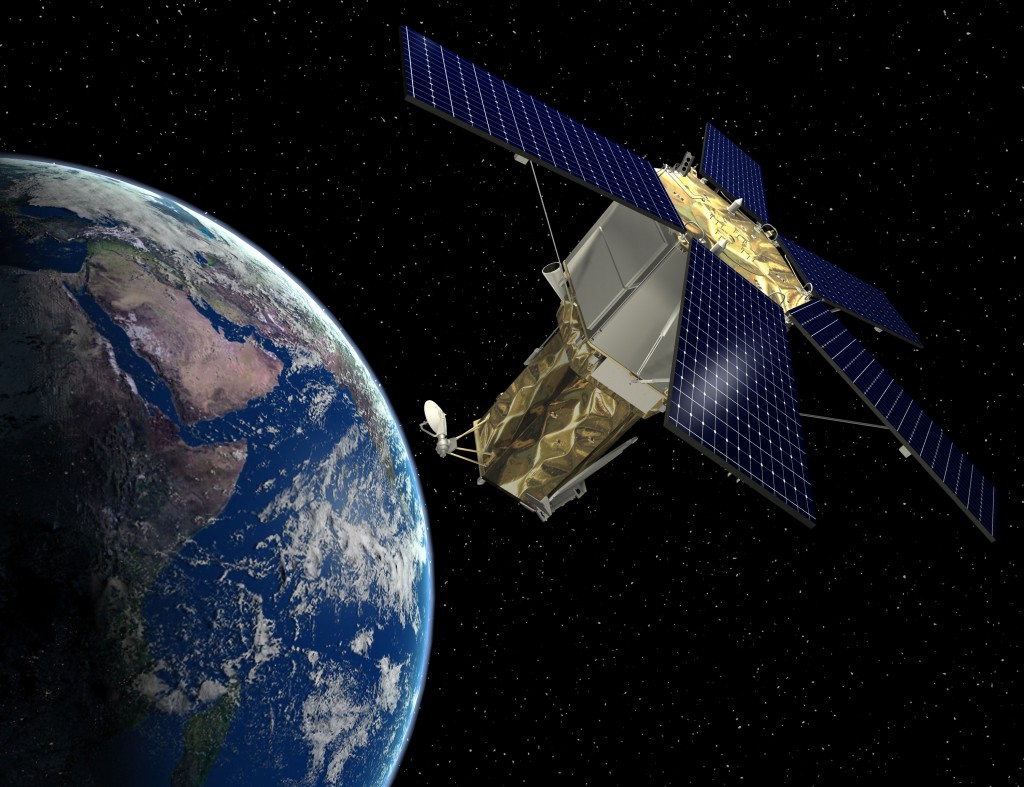 Photo credit: GeoEye/Lockheed Martin Space Systems Company
The third generation satellite will provide same capabilities as the GeoEye-1 satellite but will provide customer demands for increased quantities of imagery at higher resolution.
Lockheed Martin built GeoEye's IKONOS satellite. Launched in 1999, IKONOS has exceeded 10 years of successful on-orbit operations. It continues to provide high-resolution imagery of the Earth to GeoEye's commercial and government customers around the world.
About Satellite Imaging Corporation:
Satellite Imaging Corporation (SIC), a privately held technology company that provides high resolution satellite imagery from satellite sensors such as GeoEye-1, WorldView-2 Worldview-1, QuickBird, IKONOS, SPOT-5 and other remote sensing products for analysis and mapping applications such as Geographic Information System (GIS).
The company specializes in mono and stereo satellite imaging technology producing seamless orthorectified satellite imaging mosaics DEM's and 3D terrain models for many industries using CAD and GIS applications including engineering and construction, homeland security, defense, intelligence and disaster response using high and medium resolution mono and stereo satellite image data.
Website: www.satimagingcorp.com