IKONOS the world's first commercial high-resolution Earth observing Satellite celebrates its 11th year in orbit. The IKONOS Satellite sensor was designed and built by Lockheed Martin and is operated by GeoEye.
IKONOS was launched on September 24, 1999 with a 0.82 meter resolution capable of capturing a 3.28m multispectral, Near-Infrared (NIR) at nadir. Its applications include environmental monitoring, government, homeland security, tax mapping, mining, land management, disaster relief and other geospatial applications. The spacecraft continues to collect black-and-white imagery while simultaneously collecting multispectral data for more than four years beyond its initial design life.
To view high resolution satellite images from the IKONOS satellite visit here.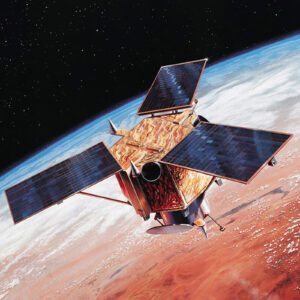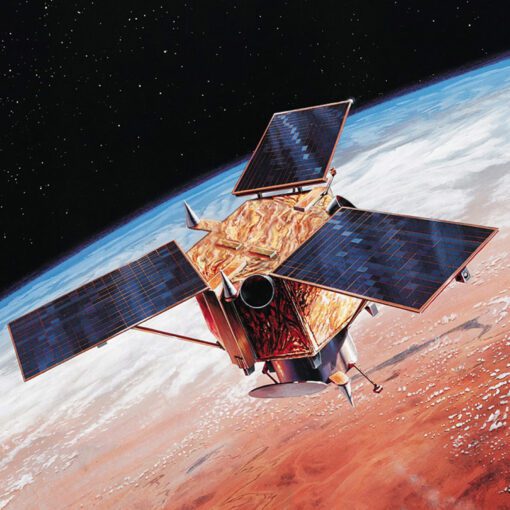 IKONOS Satellite Sensor (Image courtesy: GeoEye)
IKONOS Stereo Satellite Imagery
The IKONOS Satellite sensor can be programmed to acquire Stereo Imagery for the production of Digital Surface Models (DSM's) or Digital Elevation Models (DEM's) with postings of 2m – 3m. From the Stereo pair the near Nadir scene will be utilized to produce <1m Natural Color Satellite Image mosaic.
Other Sensors Operated by GeoEye
GeoEye-1
GeoEye-1 launched on September 6, 2008 is capable of acquiring image data at 0.41 meter panchromatic (B&W) and 1.64 meter multispectral resolution. It also features a revisit time of less than three days, as well as the ability to locate an object within just three meters of its physical location.
This sensor is optimized for large projects, as it can collect over 350,000 square kilometers of pan-sharpened multispectral Satellite imagery every day.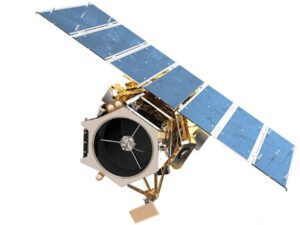 GeoEye-1 Satellite Sensor (Image courtesy: GeoEye)
GeoEye-2
Lockheed Martin Space Systems is progressing steadily under a contract to design, build, and launch GeoEye's next-generation, commercial Earth-imaging satellite, known as GeoEye-2. GeoEye-2 will be launched aboard an Atlas V rocket provided by Lockheed Martin Commercial Launch Services and will be operational in early 2013.
The GeoEye-2 Satellite sensor will benefit from significant improvements in capability, including enhanced direct tasking, and the potential to collect imagery of the Earth's surface at 0.25-meter or 9.75-inch ground resolution.
GeoEye-2 Satellite Sensor (Image courtesy: GeoEye)
About Satellite Imaging Corporation:
Satellite Imaging Corporation (SIC), a privately held technology company that provides high resolution satellite imagery from satellite sensors such as GeoEye-1, WorldView-2 Worldview-1, QuickBird, IKONOS, SPOT-5 and other remote sensing products for analysis and mapping applications such as Geographic Information System (GIS).
Website: www.satimagingcorp.com