ALOS the Advanced Land Observing Satellite, renamed "Daichi" operated by JAXA (Japanese Aerospace Exploration Agency) shifted its operation mode to the low load mode due to power generation precipitation on April 22, 2011 around 7:30 am.
The ALOS satellite onboard observation devices were found turned off. The satellite seems to have exceeded its life after five years. The power generation has been rapidly deteriorating, and cannot currently confirm power generation.
The ALOS was launched on January 24, 2006 from the Tanegashima Space Center. The satellite has three remote-sensing instruments: the Panchromatic Remote-sensing Instrument for Stereo Mapping (PRISM) for digital elevation mapping (DEM's), the Advanced Visible and Near Infrared Radiometer type 2 (AVNIR-2) for precise land coverage observation, and the Phased Array type L-band Synthetic Aperture Radar (PALSAR) for day-and-night and all-weather land observation and enables precise land coverage observation and can collect enough data by itself for mapping on a scale of 25,000:1 without relying on points of reference on the ground.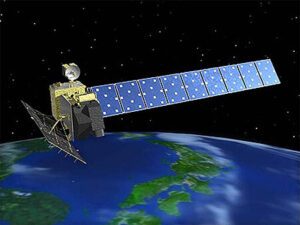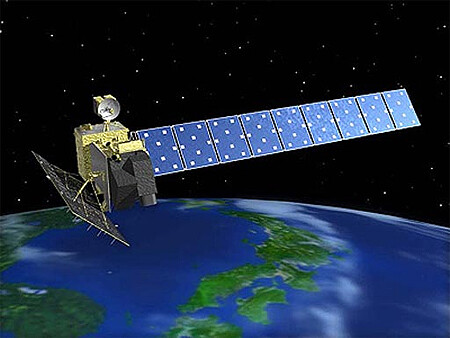 Image Credit: JAXA
ALOS is one of the world's largest earth observation satellites whose function was to collect global and high resolution land observation data and was developed to contribute to the fields of cartography, disaster monitoring, natural resource surveys and technology development.
Satellite image data was made available at conditions similar to those of ERS and Envisat missions, namely for scientific 'Category-1' use as well as commercial applications.
To view high resolution satellite images from the ALOS Satellite visit here.
About Satellite Imaging Corporation
Satellite Imaging Corporation (SIC), a privately held technology company, provides global satellite imaging and processing services for a number of industries, including oil and gas, mining, cadastre, tax mapping, construction, environmental, forestry and agriculture.
The company specializes in mono and stereo satellite imaging technology producing seamless orthorectified Satellite Imaging mosaics DEM's and 3D terrain models for many industries using CAD and GIS applications including, flight simulations, terrain modeling, engineering and construction using high and medium resolution mono and stereo satellite image data.
Website: www.satimagingcorp.com