Pleiades-1 (0.5m) satellite sensor captured the first panchromatic satellite images after its successful launch from Kourou launch site (French Guiana) via a Russian Soyuz ST rocket on December 16, 2011. The launch marked a new step in French-Russian cooperation: it is the second time when the Russian launch vehicle "Soyuz-ST" took off from the French site. The Pléiades system was designed under the French-Italian ORFEO program (Optical & Radar Federated Earth Observation) between 2001 and 2003.
Pleiades-1 will represent the first very high-resolution satellite from SPOT and will be capable of providing orthorectified color data at 0.5-meter resolution (roughly comparable to GeoEye-1) and revisiting any point on Earth as it covers a total of 1 million square kilometers (approximately 386,102 square miles) daily. Perhaps most importantly, Pleiades-1 will be capable of acquiring high-resolution stereo imagery in just one pass, and can accommodate large areas (up to 1,000 km x 1,000 km).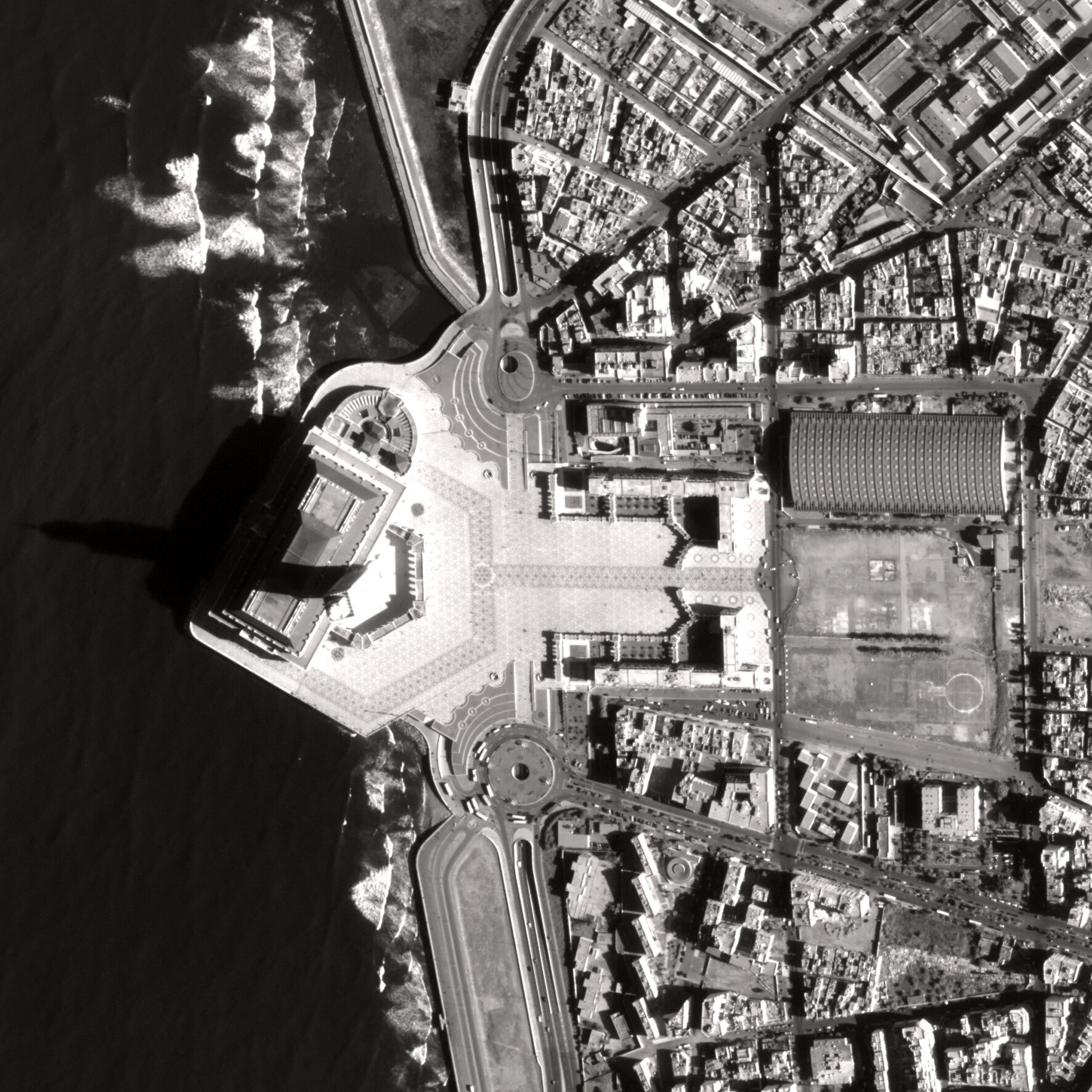 Pleaides-1 (0.5m) Satellite Image of Casablanca Mosque
To view in high resolution click image.
(Image credit: CNES)
Pleaides-1 (0.5m) Satellite Image of San Francisco Airport
To view in high resolution click image.
(Image credit: CNES)
To view more Pleiades-1 Satellite Images, visit here.
The Pléiades constellation is composed of two very-high-resolution optical Earth-imaging satellites. Pléiades-1 and Pléiades-2 will provide coverage of Earth's surface with a repeat cycle of 26 days. Their great agility enables a daily access all over the world, which is a critical need for defense and civil security applications, and a coverage capacity necessary for the cartography kind of applications at scales better than those accessible to SPOT family satellites. Moreover, Pleiades have stereoscopic acquisition capacity to meet the fine cartography needs, notably in urban regions. Pléiades-2 will launch in mid-2012.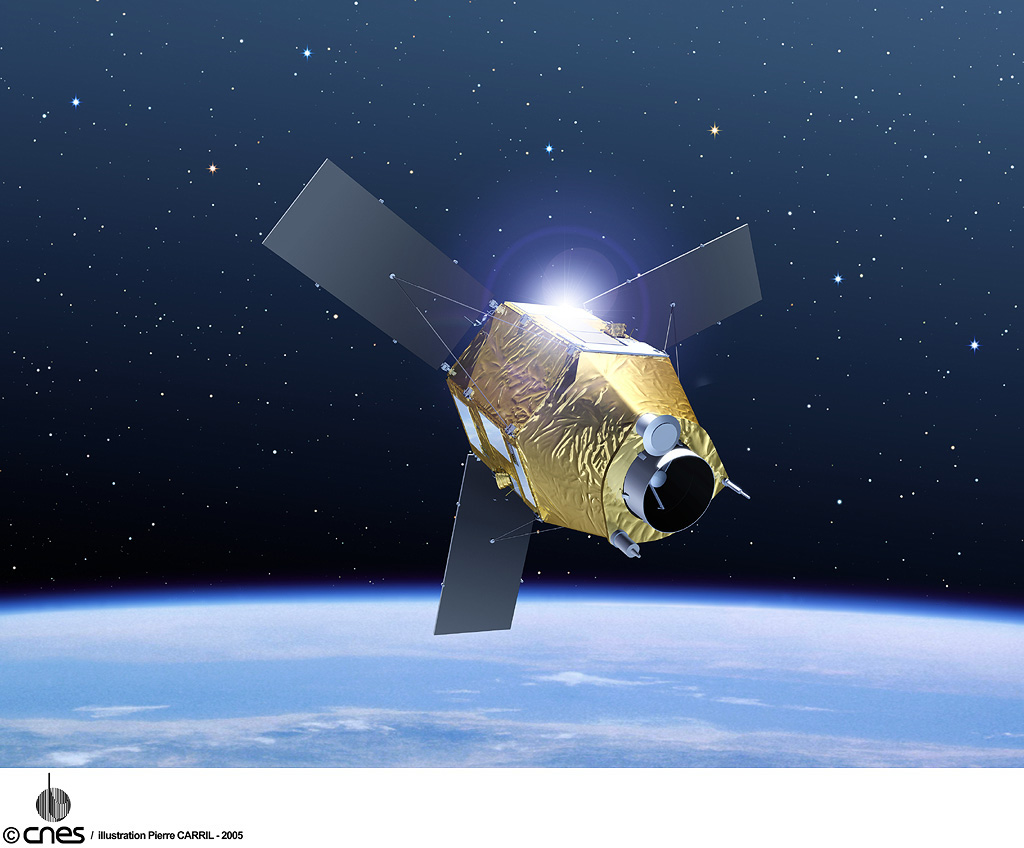 Pleaides-1 Satellite Sensor
(Image credit: Astrium/CNES)
The satellite will feature four spectral bands (blue, green, red, and IR), as well as image location accuracy of 4.5m (CE90) without ground control points, a wide swath of a scene (20 km, whereas the best US remote sensing satellites have 11-16 km of swath width). Image location accuracy can be improved even further — up to an exceptional 1 meter — by the use of GCPs. Because the satellite has been designed with urgent tasking in mind, images can be requested from Pleiades-1 less then six hours before they are acquired. This functionality will prove invaluable in situations where the expedited collection of new image data is crucial, such as crisis monitoring.
Furthermore, Pleiades constellation offers new services delivering precise geospatial information in record time and capabilities that marks a  shift in the Earth imaging sector. With 450 images acquired every day by each satellite, five acquisition scenarios, and three daily tasking plans, the Pleiades system is tailored to meet the needs of real-time applications.
To view specifications on the Pleiades-1, visit here.
To watch a video of the Pleiades-1 satellite launch, visit here.
About Satellite Imaging Corporation
Satellite Imaging Corporation (SIC), a privately held technology company, provides global satellite imaging and processing services for a number of industries, including oil and gas, mining, cadastre, tax mapping, construction, environmental, forestry and agriculture.
The company specializes in high and medium resolution satellite imaging products and technology producing seamless orthorectified Satellite Imaging mosaics DEM's and 3D terrain models for many industries using GIS and CAD applications including, environmental studies, culture extraction, exploration for natural resources, engineering/construction utilizing high and medium resolution mono and stereo satellite image data and specialized Image processing techniques.
Website: www.satimagingcorp.com